Gail's Hot Box Huts

Simcoe's Hottest Ice Fishing Experience!

Located on the West side of beautiful Cooks bay, Lake Simcoe.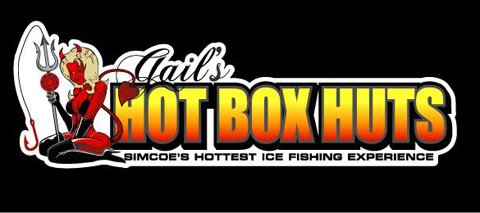 Only a 45 min drive from GTA.

Day huts and sleepers available, Open 24/7


Day huts $50 per person. ½ price for children 12 & under

Sleepers $100 per person per 24 hrs
Enclosed Transportation pulled by tracked and cleated 8x8 Argo

We provide live bait with your rental.

All huts include heat by propane/wood/or oil stove and are toasty warm. Sleeper huts have access to fire pit and cookstoves as well.
We have on ice washroom facilities available to our guests.
Rentals available including rods, tip ups, rod holders, fillet knives,

Contact Gail & Donny by text 226-218-4638 or Email Us!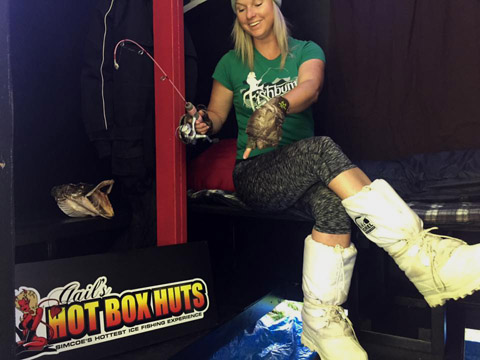 Our hot huts are all unique and vary in capacity.

We place our huts out from 2nd line in Churchill on healthy jumbo perch and pike grounds. We recommend a flashy beaded spoon for jumbos, and a tip up with a sizeable mackerel or similar for pike. The occasional whitefish and crappie also come up through the holes and there have been multiple musky sightings.

Don't forget to bring snacks, license, beverages, rods, fishing gear, TP, lighter, flashlight, bag or other means of bringing your catch home.

We recommend waterproof footwear on warmer days. Dress in layers. While the huts are toasty - the open bay can be breezy and cool. Your ride out is sheltered, but not heated. Don't forget gloves/hats/sunglasses.

If you require delivery of food/alcohol/or just about anything this can be arranged. Your comfort is our top priority.

We provide live bait with your rental. Each person gets a scoop of minnows or 20 superworms with their booking. If you rent a sleeper you get double the bait. You pick up your live minnows on the drive in at True North Fishing Outfitters, at the corner of Yonge and Gilford Rd.

We love what we do and we want you to have the best ice experience possible.



Gail's Hot Box Huts
1060 Wood Street,
Churchill, ON L0L 1K0

Donny and Gail
Telephone: (226) 218-4638


Send email