Gail's Hot Box Huts

Simcoe's Hottest Ice Fishing Experience!

Located on the West side of beautiful Cooks bay, Lake Simcoe.




Only a 45 min drive from GTA.

Day huts and sleepers available, Open 24/7


Day huts $60 per person ($25 / day per child 12 & under)

Sleepers $110 per person per 24 hrs
Enclosed Transportation pulled by tracked and cleated 8x8 Argo

We provide live bait with your rental.

All huts include heat by propane/wood/or oil stove and are toasty warm. Sleeper huts have access to fire pit and cookstoves as well.
We have on ice washroom facilities available to our guests.
Rentals available including rods, tip ups, rod holders, fillet knives,

Contact Gail & Donny by text 226-218-4638 or Email Us!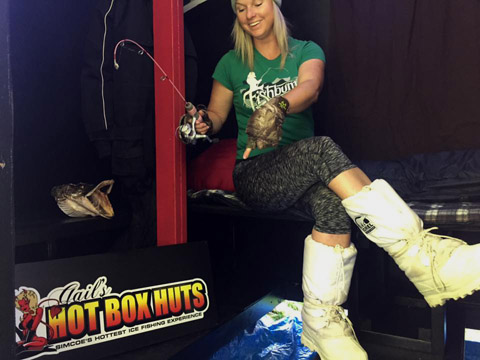 We love what we do and we want you to have the best ice experience possible.



Gail's Hot Box Huts

Donny and Gail
Telephone: (226) 218-4638



Send email